A visualization based on real stock market data from Nasdaq
Technology Simulation
Explore millions of different plausible futures to identify strategies and tactics that work under the widest range of possible outcomes.
Computational simulation
Many of today's problems are just too complicated for simple structural models and cannot be handled with just machine learning and statistical techniques.
Simulation provides policy makers, regulators, and other key players in the financial services sector with the necessary tool kit to solve these problems and make better decisions.
Simudyne, as a foundational technology, supports all the modeling formats required to build enterprise computer simulations. It was built to comply with the needs of global organizations, particularly when it comes to security, ease of integration, and scalability.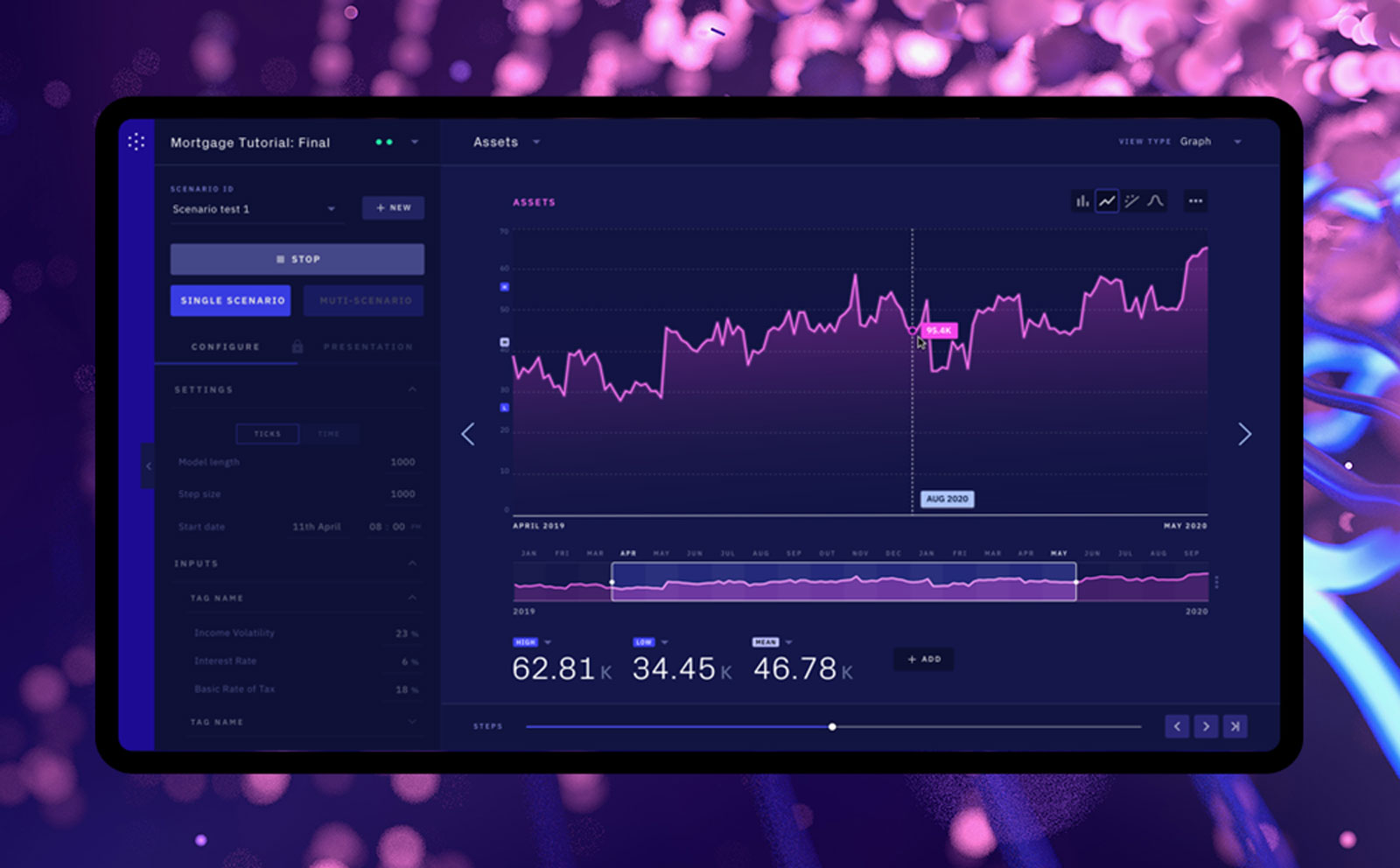 Latest simulation resources
Our Partners