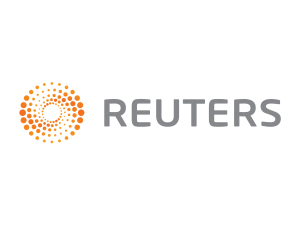 UK students fight bank fraud in simulated island nation
Leeds University students participated in a "Fraud Wars" hackathon to learn more about using computer science to combat bank fraud. The day-long event, hosted by Barclays and Simudyne, aimed to familiarise students with agent-based simulation modelling technology and give them a flavour of working in banks' financial crime teams.
"We want students to have a real-world experience and that requires access to systems and data that is just not possible [outside of a bank]. The day turned out to be really quite valuable, not just for the students but for Barclays and Simudyne too. Everyone learned something, because everyone could see the different ways that people approached solving problems. From the student perspective they were also able to get a genuine insight of what it is like to work in financial services," said Dr Iain Clacher, Pro Dean, International at Leeds University Business School.
Attracting students to banks' and fintechs' financial crime teams was one objective of the hackathon. "A key learning was this can be interesting for students. Recruiting talented staff is always difficult and there is a lot of competition. I was excited to see how quickly the students were able to pick up our software. They had no problem cracking on with some quite advanced technology. Students were ready to go, well-trained and very knowledgeable about the latest software," said Justin Lyon, chief executive at Simudyne, a simulation technology company in London.
Fraud Island
Fraud Wars took place in a simulated island world called Louperango, population 100,000, with one bank and 200 businesses. Simudyne then introduced 1,000 stolen credit card numbers to the simulation.  On the day, six teams of students, each divided into bank anti-fraud analysts and fraudsters, entered the simulation. The aim was for the fraudster teams to try to complete as many fraudulent transactions undetected, and the bank teams had to defend against attacks.
"The model is small and designed so students could use it easily, and those playing fraudsters had a chance to actually steal money. It was intentionally a simplified version. We made them use the actual software tools they might use at a bank. It was a massive choose- your-own adventure. It reinforced to me that firms should test their systems in simulations," Lyon said.
Students were focused and collaborative, Lyon said. He was impressed by their ability to use large data sets and reverse-engineer banks' protection systems quickly. The exercise showcased students' ability to think strategically and troubleshoot on the fly.
"Students were able to pick up quickly which of their strategies had worked well and what hadn't. They realised where they had been weak in previous rounds and were able to try to fix it," said Clacher.  The two winning teams will visit Barclays and Simudyne in London next year for further learning and to gain more experience.
Multi-disciplinary approach
The event was open to all Leeds students, not just computer scientists. One of the winning teams comprised two lawyers and a computer scientist.
"It's important that not everyone involved has a computer science or economics degree for example. These are problems that are quite multi-faceted. Having teams with mixed experience and backgrounds is really good for this type of challenge," said Clacher.
Leeds plans further technology events on financial themes including vulnerable customers and anti-money laundering.